McKenney-Salias Honda's New Home in Gastonia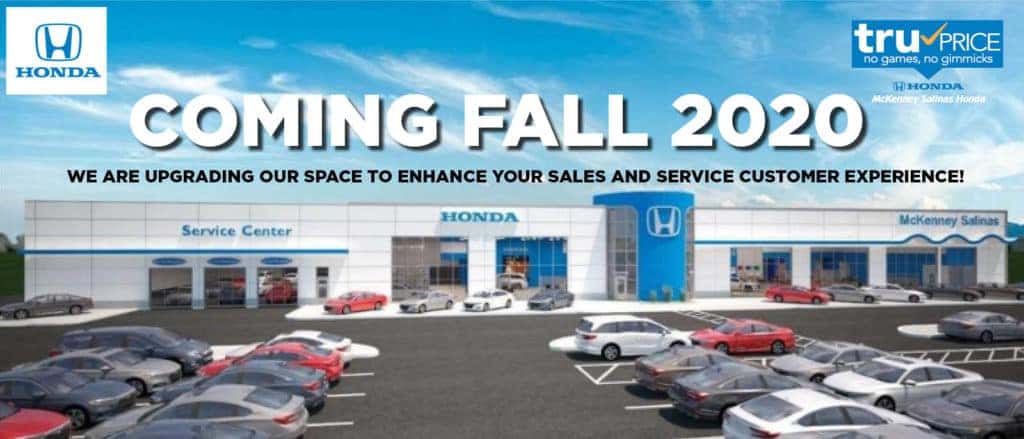 After 25 years at our original location, McKenney-Salinas Honda is beyond excited to announce a move to a wonderful new facility in Franklin Square!
Currently located at the intersection of Franklin Blvd and Redbud Drive, McKenney-Salinas Honda is moving to a new location in order to better serve our growing base of loyal customers. With our current location being 4.7 acres and servicing 25,000 customers annually, we decided that shifting to a larger space would allow us to make our renowned customer service and support even better.
Located in the former Gastonia Toys R Us at 2830 E. Franklin Blvd, the new facility will sit on a huge 6.4 acres and offer a massive 53,400 square feet of space. This will allow us to expand upon our already large inventory of new Hondas for sale, as well as further improve efficiency and service quality for our auto repair, auto financing, and auto parts departments.
Renovations to the new property are slated to begin in January 2020, with the complete move set to be finished as early as August. The McKenney-Salinas Honda team can't wait to serve you at our brand new location!