2024 Honda Prologue Preview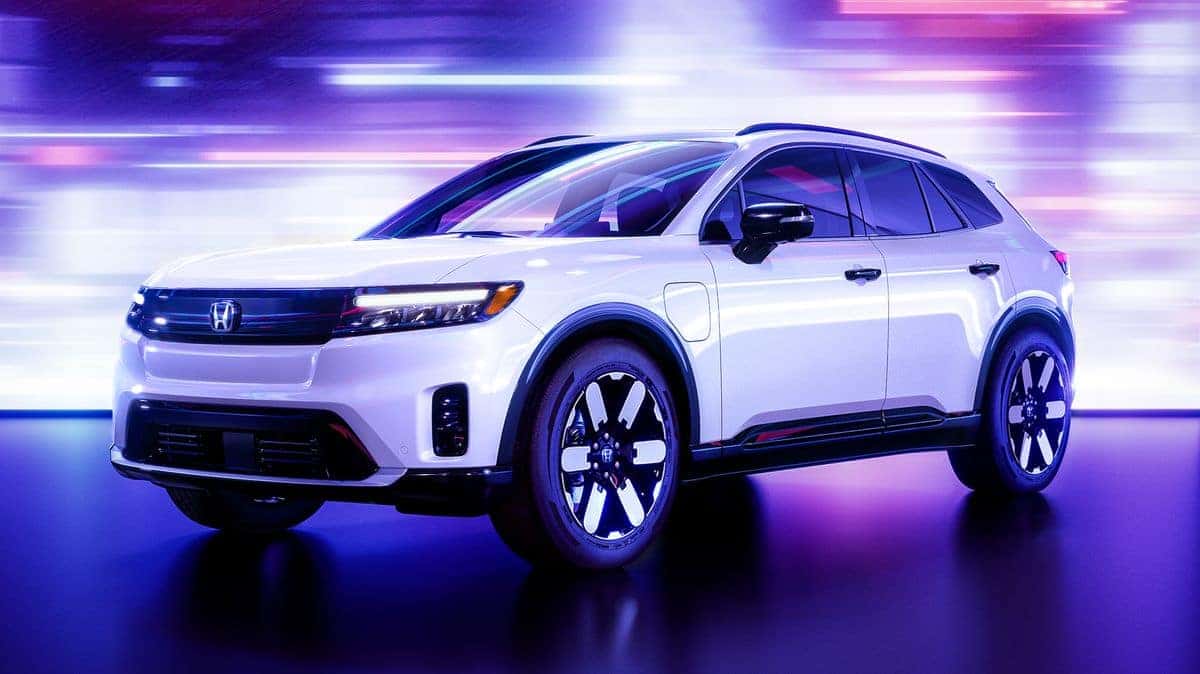 Serving Gastonia, NC, Charlotte, and Rock Hill
The 2024 Honda Prologue is slated to be released in the near future, and many industry insiders are excited about its attributes. Numerous trims are expected to hit the scene such as the LX, EX, and Touring. This impressive vehicle is an electric crossover that will come equipped with an abundance of advanced features. Some of the most futuristic aesthetics are present for its exterior from its LED elements to its slanted roofline. Let's dive into some of the SUV's top features.
Performance
The 2024 Honda Prologue is expected to have a full driving range of up to 300 miles thanks to its 100 kilowatt battery. Reports show that the 2024 Prologue will host an electric motor that's mounted at the rear. This advanced powertrain is said to deliver an estimated 340 horsepower. At least 325 pound-feet of torque can also be used. Electric power means that drivers can expect very responsive and quick acceleration from a standstill. Driver's will experience smooth and nearly seamless gear shifting thanks to the CVT transmission. The 2024 Honda Prologue will be available with front-wheel drive or all-wheel drive. Stability and comfort are near guaranteed on most terrains as Honda has incorporated an advanced double-wishbone suspension system. Great ground clearance of up to 7.8 inches will help deliver a higher and more all encompassing view of the road. This SUV will ride well-balanced on 17″ or 18″ alloy wheels.
Interior
The interior of the 2024 Honda Prologue is very modern and sophisticated. This clutter-free environment should fit up to five individuals with relative ease. Soft-touch materials like fine cloth will provide plenty of comfort, and genuine leather can be expected with some of the higher end trims. The 2024 Honda Prologue will also offer power-adjustable seats and large windows for excellent views out all sides. The rear seats are configured as a 60/40 split with folding capabilities. Of course, this will allow you to make better accommodations for your belongings.
The interior will also yield as much as 75.8 cubic-feet of cargo space when the rear seats are folded down. Buyers can take full advantage of the many storage consoles and cubby compartments.
Safety
When it come to features and safety, Honda hasn't released much information. Some photos of the cabin exhibits horizontal touchscreen displays that will span from the driver display to the center of the dashboard. High-resolution images are also exhibited as well as many popular apps. Steering wheel-mounted controls are available for ease of use. Honda tends to utilize a range of advanced cameras, radar, and sensors to help in preventing road accidents. We expect this same safety suite that the entire Honda lineup offers to also be made available with the Prologue.