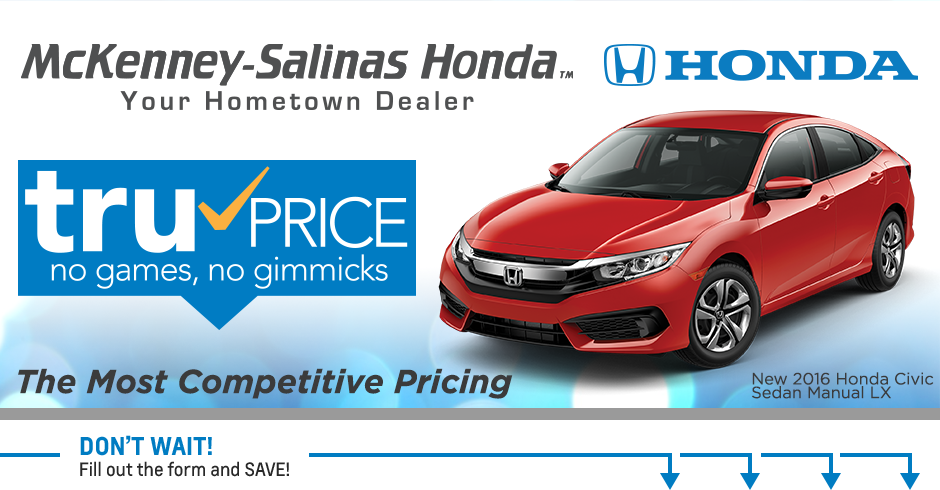 What is Tru-Price?
Shop for your next vehicle at McKenney-Salinas Honda and take advantage of the Tru-Price Special! We check the prices of hundreds of vehicles, both locally and nationally, every day to make sure that our prices are the very lowest. So be sure to price one of ours before you buy one of theirs! 
CALL (877) 350-6854 NOW
When you shop at McKenney-Salinas Honda in Gastonia, NC, you can choose from our wide selection of new and used models. Each vehicle at McKenney-Salinas Honda has been given our Tru-Price Special which means greater savings for you! We monitor hundreds of sites on a daily basis and compare prices. This allows us to offer the lowest, most aggressive prices in our market. To learn more about our Tru-Price Special at McKenney-Salinas Honda, fill out the form on this page or give us a call.